02

Mar

Three Common Mistakes Home Sellers Make
Sometimes homeowners can be their own worst enemy when it comes time to sell their house.
Here are 3 common mistakes homeowners make that can hurt their chances of attracting a potential buyer.
1. Seller won't leave the house during showings
There are few things more awkward than having the owner hanging around while people are looking at the home. This keeps the prospective buyer feeling like they can't freely assess the property and that there may be parts of the house that are off-limits. The last thing any seller wants is for that buyer to feel uncomfortable in the home and have them picturing the seller living there rather than imagining what it would be like to make it their own. Read the complete article...
10

Feb

Playing Cupid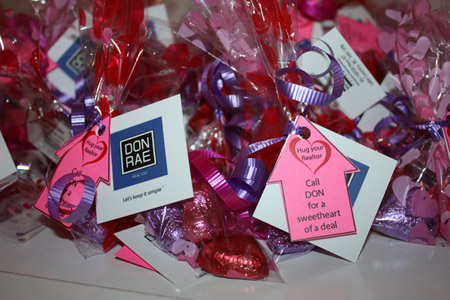 Taking time this week to pop by and catch up with all my friends and family and drop off a little goodie bag for Valentines.
See the larger photo...
02

Feb

Inexpensive Tips to Freshen Your Home to Sell
These relatively easy tasks can be accomplished in a single day
These 4 tips will help get your home looking, smelling and feeling nice to prospective buyers - without breaking the bank.
1. Deep clean the carpets
You may not think your house has a smell, but anyone new coming in will notice if there is an odour right away. Especially if you have pets, cleaning needs to be done. It's relatively cheap to rent a carpet cleaning machine, or borrow one from a friend and all you have to buy is rug shampoo. Read the complete article...
02

Jan

2014 Housing Market Continues to Look Bright
All signs point to a healthy housing market on the rise
House sales in the Okanagan continued to climb in 2013 compared to numbers from 2012 and house prices increased as well, in part because of a decreased inventory of houses available.
Sales activity for 2013 was up almost 14% from 2012 and inventory was down almost 7% from the previous year. Single family residential lead the way for number of sales followed by townhomes and condominiums. On a national level, the 2014 prognosis is also good, with the Canadian Real Estate Association predicting an increase in sales of 3.7% and a modest price increase of 2.3% to an average of $391,100. Read the complete article...
02

Dec

Four Great Tips to Save On Your Heating Bill
Heating your home this winter doesn't have to freeze your bank account
As winter temperatures settle in to the Okanagan valley, we all look forward to the warmth of home and hearth as a respite from the frosty outdoors. But during the winter months, our utilities bill can give us a chill as our heating systems work overtime to keep out the cold. Here are 4 great, inexpensive tips to reduce your heating costs during this winter:
Read the complete article...
12

Nov

Giving back to the community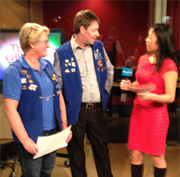 Taking time out of my busy schedule to meet with fellow Lion Marlene Harker, Global Okanagan's Wesla Wong and the Shaw production crew to pretape a cheque presentation on behalf of the Lake Country - Winfield Lions Club. Our Lions Club presented a cheque for $12000.00 to the Lions Timmy's Easter Seals Christmas Telethon which airs Sunday December 8, 2013 at 4pm on Shaw. This was an incredible opportunity for me. Thanks to all our hard working fellow Lions for making Camp Winfield a wonderful place where special needs kids can have a week of fun.
02

Nov

Common Mistakes For Home-Buyers
Inexperience and emotion can short circuit your buying process
When buying a home, it is easy to make mistakes due to inexperience or when emotions are running high. Here are 3 common mistakes to avoid:
Read the complete article...